* : * : admin * : 2016-04-14 * : 85
On April 12, 2016, professor yu, from zhejiang university, came to our company for communication and guidance, and was warmly welcomed by the chairman of the company huang quan.
Professor yu of zhejiang university came to our company (zhejiang Mediterranean new energy equipment co., LTD.) to visit and communicate with the company leaders about the production and research project of biomass boiler.
Our company's technical department, song gong, is talking with professor yu about the technology and methods of the Mediterranean boiler.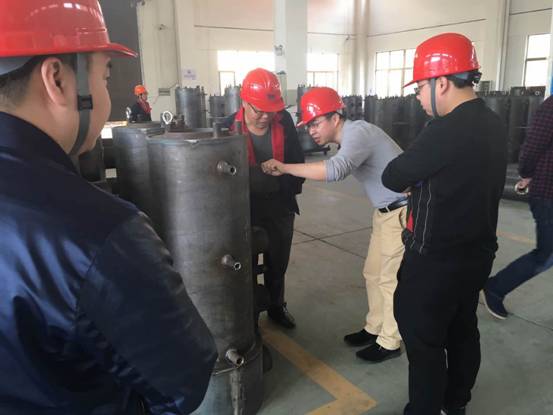 Huang dong and song gong and the professor explain biomass boiler.
In the office huang zheng, song gong and yu professor exchange site.
After visiting the workshop, song and yu had in-depth exchanges in the technical aspects of biomass boilers, and our company benefited a lot.